Mother's Day — While Supplies Last
Bingo Ink Markers
Great for Gifts, Promotional Events & Giveaways!
Features
Groove Grip™ bottle - ergonomic, easy to hold, comfortable
Non-smearing, fast-drying Dabbin' Fever® ink formula
Easy dab applicator
Description
Available in Purple and Red ink only
80ml with 24mm applicator tip
Bulk case quantity by colour
144 bottles per case, packed 12/12 packs
Mother's Day — While Supplies Last
"It's believed the first person to tattoo his mother's name across the chest was an old Irish Sailor. He started this cherished tattooed design with a heart and sabers. This classic heart and mom banner colourful sleeve are available in both red and purple ink."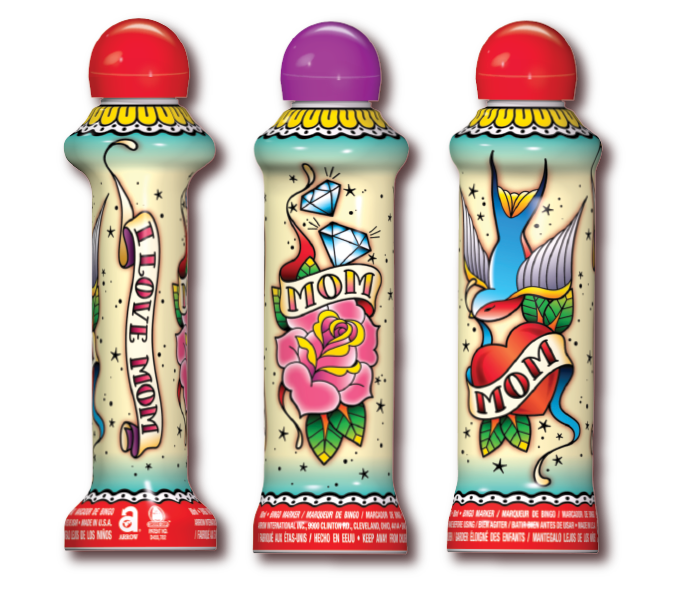 Colours
Part Numbers
80 ml
Red
# 93016100400
Purple
# 93016100419